Summary
Governor Brad Little was elected in 2018 with 59.8% of the vote and is running for reelection to a second term. Incumbent lieutenant governor Janice McGeachin announced a primary challenge to Little, but Little won the Republican primary. Anti-government activist Ammon Bundy also announced a run for the Republican nomination, but switched to an Independent on February 17, 2022.
The Democratic nominee is Stephen Heidt.
Source: Wikipedia
About
Predictions
Web
Brad Little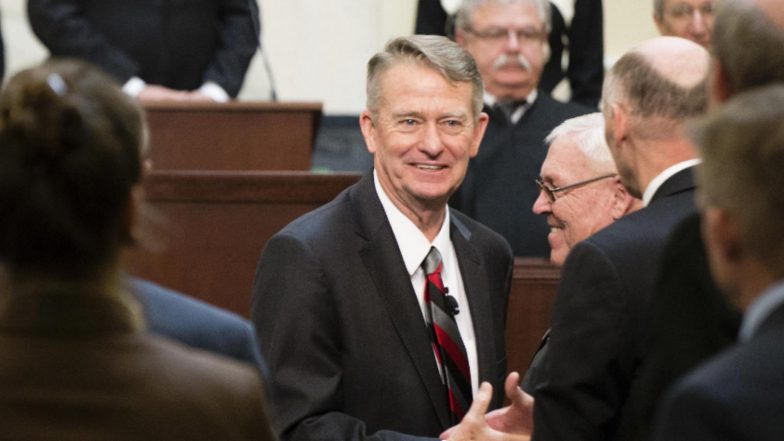 Current Position: Governor since 2019
Affiliation: Republican
Former Position(s): Lt. Governor from 2009 – 2019; State Senator from 2001 – 2009
Quotes: 
Brad Little is committed to making decisions through one lens: the lens of ensuring Idaho's children and grandchildren have the best opportunities to stay in Idaho and for the ones who have left to return.
Brad has advocated his whole life for limited government. He works to ensure the lightest possible hand of government in the lives of Idaho's citizens, and he seeks to build the public's confidence in State government.
For more information, go to this post.
Stephen Heidt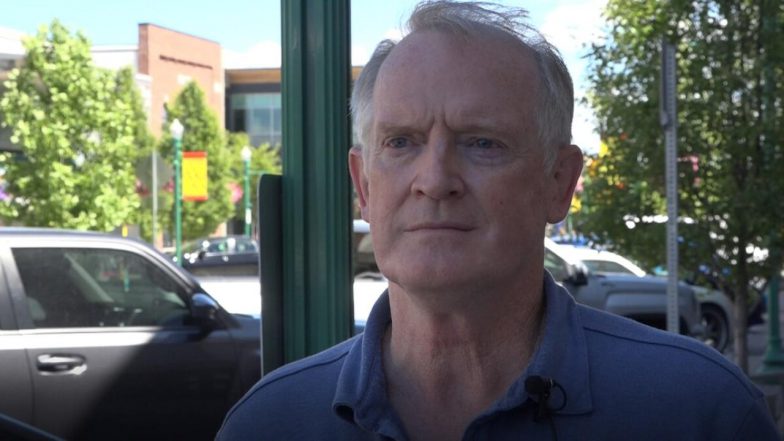 Current Position: Educator
Affiliation: Democrat
Candidate: 2022 Governor
Stephen Heidt is a 4th generation Idahoan and lifelong educator. He received a Bachelor's degree in Political Science and International Relations & Diplomacy in 1986 from BYU Provo. In 1990 he earned his 2nd BA in history and his teaching certificate.
He has five children with his wife, plus two grandchildren, who have all made Idaho their home. His father was a decorated veteran of the Korean War and his uncle is buried in the U.S. WWII Military Cemetery near Florence, Italy. Stephen served in the U.S. Army National Guard for 8 years.
For more information, go to this post.
Wikipedia
The 2022 Idaho gubernatorial election will take place on November 8, 2022, to elect the next governor of Idaho. Incumbent Republican Governor Brad Little, first elected in 2018, is seeking nomination for a second term. Republicans have won the previous seven elections for governor.
The statewide primary was held on May 17, 2022.
Republican primary
Candidates
Nominee
Eliminated in primary
Withdrawn
Did not file
Jeff Cotton, attorney[10]
Declined
Endorsements
Brad Little
Individuals
Newspapers
Organizations
Idaho Fraternal Order of Police[25]
Idaho Education Association[26]
Idaho Chooses Life[27]
Janice McGeachin
U.S. Executive Branch officials
State legislators
Individuals
Organizations
Idaho Freedom PAC[35]
Republican Liberty Caucus[36]
Ammon Bundy (withdrawn)
U.S. Representatives
Individuals
Polling
Poll source
Date(s)
administered
Sample
size[a]
Margin
of error
Steve
Bradshaw
Ammon
Bundy
Ed
Humphreys
Ashley
Jackson
Brad
Little
Lisa
Marie
Janice
McGeachin
Cody
Usabel
Undecided
Zoldak Research (R)
April 9–12, 2022
549 (LV)
± 4.0%
3%
–
6%
1%
60%
<1%
29%
<1%
–
–
–
19%
–
62%
–
–
–
19%
–
–
–
–
62%
–
33%
–
6%
Bundy withdraws from the race
Zoldak Research (R)
December 20–21, 2021
575 (LV)
± 4.1%
1%
6%
2%
–
59%
–
18%
0%
14%
10%
–
–
–
64%
–
–
–
26%
–
15%
–
–
70%
–
–
–
15%
–
–
11%
–
65%
–
–
–
24%
–
–
–
–
64%
–
24%
–
12%
Primary results
Democratic primary
Candidates
Nominee
Stephen Heidt, college instructor[9]
Write-in candidates
Shelby Rognstad, mayor of Sandpoint (failed to change party registration and running as write-in candidate instead)[39][40]
David J. Reilly, alt-right[41]
activist and media personality
Did not file
Withdrew
Declined
Endorsements
Shelby Rognstad
US Representatives (former and current)
Idaho local officials/politicians
Organizations
Primary results
Democratic primary

Party
Candidate
Votes
%
Democratic
Stephen Heidt
25,088
78.8
Democratic
Write-ins
6,757
21.2
Total votes
31,845
100
Libertarian primary
Candidates
Declared
Primary results
Libertarian primary

Party
Candidate
Votes
%
Libertarian
Paul Sand
426
60.2
Libertarian
John Dionne
281
39.8
Total votes
707
100
Constitution primary
Candidates
Declared
Write In
Withdrew
Primary results
Constitution primary

Party
Candidate
Votes
%
Constitution
Chantyrose Davison
345
64.4
Constitution
Write-ins
191
35.6
Total votes
536
100
Independents
Declared
Withdrawn
Ammon Bundy
U.S. Representatives
Individuals
General election
Predictions
Endorsements
Brad Little (R)
Individuals
Newspapers
Organizations
Idaho Fraternal Order of Police[82]
Idaho Education Association[83]
Idaho Chooses Life[84]
Ammon Bundy (I)
U.S. Representatives
Individuals
Results
See also
Notes
^ Key:
A – all adults
RV – registered voters
LV – likely voters
V – unclear
References
External links
Official campaign websites